Buying precious metals is an excellent way to diversify your savings, as they always maintain some value and represent one of the oldest investments you can make.
At Bishop Gold, we sell a variety of gold, silver, platinum, and palladium products, and we specialize in coins and bars for each precious metal. Click any of the links below to learn more about how you can purchase the specific types of products in which you are interested: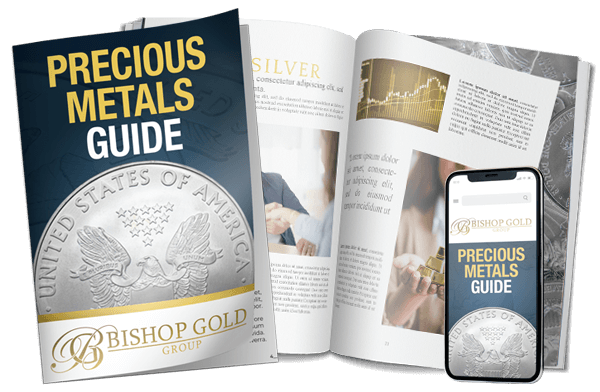 Learn How To Take Physical Control of Your Saving with this FREE GUIDE
To learn more about buying or investing in precious metals, or if you would just like to talk about the field, please reach out to us any time.